R&D (Research & Development)
The SMET company is interested both in customers for its products and in the initiators of new joint projects based on unique NiTi alloys. The development of medical and technical NiTi products, with the participation of SMET, is always carried out at a patent-free level, which allows you to successfully protect your products and compete with analogues not only in Russia, but also abroad. All this together allows us to successfully develop the innovative NiTi business independently or with partners.

Already done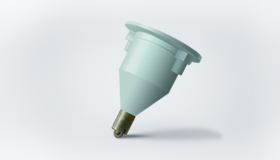 SIGNAL-STARTING DEVICE WITH NITINOL THERMOELEMENT
For Scientific and Production Association USP (Tver), which produces fire alarm and trigger devices "USP-101", our company SMET has developed nitinol temperature-sensitive elements with shape memory that respond to a given temperature.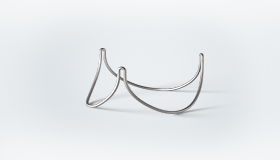 NITINOL SUPPORT-BEARING FRAME FOR HEART VALVE BIOPROSTHESIS
The company SMET has developed a technology for the production of a bioelastic support-bearing frame made of nitinol, on which CJSC Neocor (Kemerovo) forms a bioprosthesis of the heart valve.